Introducing local task forces and MI Fair Elections
Friend,

It is my pleasure to invite you to join a Zoom call tomorrow launching a coalition of groups and local task forces to restore integrity to our state's elections. As you may be aware, national election integrity experts held a statewide summit recently in Detroit. The Summit's purpose? To share the gold standard model that cleaned up Virginia's elections. Now, it is my pleasure to announce the formation of the Michigan Fair Elections coalition as it rolls out local task forces across the state. You won't want to miss this Zoom meet.  

MFE harnesses the power of local task forces and existing groups. Join the online meeting tomorrow at noon, Thurs., July 14. to learn all about it.

Register here today

I urge you to attend, and I'm pleased to have accepted the position of MFE chairperson, in addition to continuing to chair PIME.  

The MFE Mission: To align a federated network of citizen organizations, leaders, and activists to work together to build a permanent election integrity (EI) infrastructure in every county in Michigan in order to provide ongoing citizen oversight, transparency, and accountability to Michigan elections–all while making participant organizations stronger. 

Background. The Virginia Fair Elections (VFE) formed a coalition of local task forces and, against all odds, restored integrity to Virginia's elections. Cleta Mitchell, President Trump's former attorney and now with the Conservative Partnership Institute, took notice. CPI created the Citizens Guide to Building an Election Integrity Infrastructure and rolled out the winning blueprint in key swing states.  Whallah! Michigan Fair Elections was formed.
  Register for tomorrow's meeting

Whallah! Michigan Fair Elections was formed. 

How the coalition works. MFE will provide a platform for local and county task forces to collaborate, share information, and avoid duplication. We will alert one another to potential pitfalls and support one another. As a team, we can maximize the effectiveness of participating individuals and groups. Over the next two weeks, Ned Jones, Deputy Director of the Election Integrity Network and CPI, will provide local task force training. 

Two basic components. MFE consists ofA state federation/coalition focused on ensuring the Secretary of State offices (SOS Jocelyn Benson) and Bureau of Elections (Jonathan Brater) comply with state statutes and the spirit of the law.

A local task force in each county or municipality focused on local election operations. Within the task force at the state or local levels (or both),

Five areas of expertise are needed in order to be fully effective, including groups devoted to: 

1. Legislative solutions 
2. Legal compliance and enforcement (including the laws governing voter roll list maintenance, FOIA/open records, and state and federal election laws)
3. Technology and voting systems (See below for new PIME committee on this issue)
4. Protecting vulnerable voters 
5. Understanding and monitoring ballot drop boxes and the postal service (USPS) and its interactions with the election offices 

Thank you in advance for joining the Zoom call tomorrow at noon.Register here for tomorrow's Zoom meeting.
For election integrity in Michigan,  

Patrice Johnson, chair
Email: pureintegrityforme@beckymayer57
Website: https://pureintegritymichiganelecctions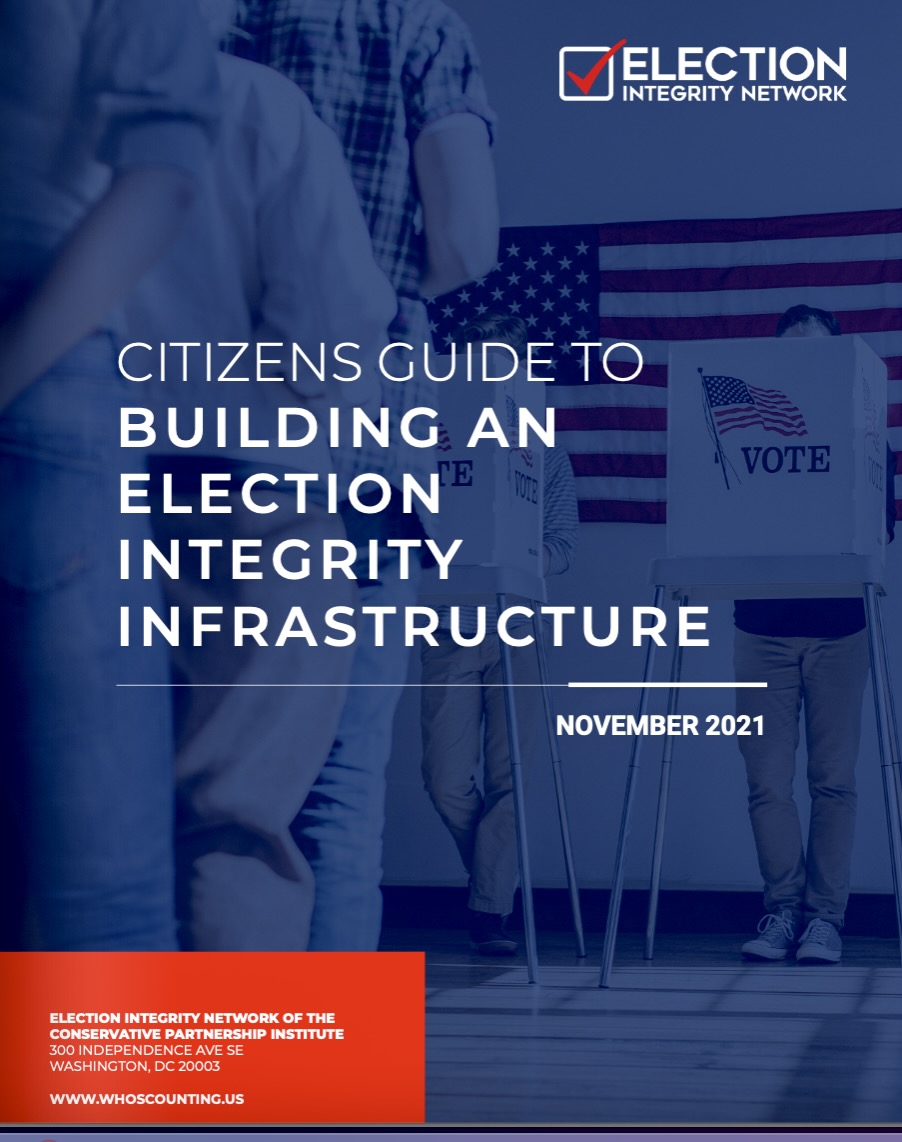 Click to view. Free download:Citizens Guide to Building an Election Integrity Infrastructure  

To join the meeting, you'll need to have the Zoom application on your computer or phone. It's free. Download here.
New: PIME Technology and voting systems committee From Captain John Norbeck 

Dear Sir or Madam: 

I attended the Pure Integrity Michigan Elections (PIME) meeting on July 9, 2022.  I am looking to start a new committee, and I am looking for volunteers to join this committee. The committee, called Technology and Voting Systems, will coordinate with the task forces forming across the state as announced above. 

I would like to be able to use the influence of PIME and some conservative members of our electorate to be able to gain access and review the voting machines that are being used in Michigan. Ideally we would look at a machine from every county, but now that it is early July and the election just around the corner, this maybe an impossible task. 

I am volunteering to form this committee with the idea of examining the Dominion, ESS, and Hart voting machines used in Michigan. We need to make sure that these machines are not able to be connected to the internet, either wirelessly or by a wired connection. Also, we need access to their source code software, as is required by Michigan law. 

These machines may not have a computer connection commonly referred to as a CAT5 connection, but these machines may have been created with computer chips that have a built in WIFI chip, which can be used to connect to the internet. If these machines can broadcast an internet signal, then they can also receive an internet signal, which means that the ability to change votes on these machines exists. If you have an interest, please reach out to me at jnordbeck@comcast.net. 

Thank you all for your time and attention to this matter. 

Regards, 

John Nordbeck, IT security
jnordbeck@comcast.net

From Phill Halloran, MC4EI 

As Marian Sheridan, [MIGOP Grassroots VP] has warned, already there is talk of the election inspectors restricting challengers to specific tables at TCF Center. Thus, they would be restricted from "roaming" the counting board floor and observing things like late night ballot drops, whistleblowers passing notes, actions up on the raised platform, large containers positioned under the stairway, and other irregularities witnessed in 2020.  

The May 2022 edition of the SOS manual, "The Appointment, Rights and Duties of Poll Challengers" contains brand NEW language and directives not based on Michigan law that seek to make the illegal depredations against GOP challengers at TCF permanent. 

This MUST be opposed aggressively.

The new manual says: "Challengers present at a polling place or absent voter ballot processing facility must follow the directions of the election inspectors operating the polling place or absent voter ballot processing facility. The directions election inspectors may give to challengers include, but are not limited to:Directing challengers on where to stand and how to conduct themselves in accordance with these instructions…Directing a challenger who violates these instructions to leave the polling place or absent voter ballot processing facility, or requesting that the local clerk or local law enforcement remove the challenger from the polling place or absent voter ballot processing facility." 

Note the term "…include but are not limited to.." This is a deliberate alteration of the balance of power between challenger and election inspector (poll worker).  This is totally counter to Michigan election law. The challenger has carte blanche access to the entire process and cannot be told to stand in this or that corner under pain of expulsion. Under Michigan law, the election official who interferes with or intimidates a challenger or even "fails to provide for the conveniences of" that challenger has committed a felony.

Seems harsh? I would've thought so too until I was ambushed by felons along with about 200 other challengers at the TCF Center.

[Here are the gory details from November 2020:https://mc4ei.com/wp-content/uploads/2022/01/TCF-Timeline-Report-2020-Detroit-General-Election.pdf] 

This has to be DEFEATED. We need lawyers to step up to the plate and help us stop this usurpation of our statutorily-protected rights before it becomes accepted consensus by our weak-kneed party establishment. Here's the new May 2022 SOS manual:

https://www.michigan.gov/-/media/Project/Websites/sos/01vanderroest/SOS_ED_2_CHALLENGERS.pdf?rev=96200bfb95184c9b91d5b1779d08cb1b Here's the old September, 2020 manual.https://jxngop.org/wp-content/uploads/2021/10/SOS-poll-challenger-watcher-2020.pdf
For our calendars

Wed., July 27, Capt. Seth Keshel, MI Election Integrity Event in Branch County. 
https://adsplat.me/event/ Says J.D. Glaser, "If you are in the middle of the state on down, you need to attend. This is a great opportunity for Dist 5 to start getting together. Clerks should attend and ask questions.Cost is $20. 

Sat., Aug. 13, PIME meeting featuring "Short wave radio. What it is and why it's important." Featured speaker Daniel Dembinski, President, Central Michigan Amateur Radio Club, 5 p.m., Stockbridge Activity Center, 305 W. Elizabeth St., Stockbridge, MI 49285. No charge.